Services > Information Technology > Consulting and Development
WISE can help you create the optimal system for your business by primarily focusing on developing and constructing open systems and web applications. We provide a wide range of services including system consulting, system development, training on implementation and system management.
System Consulting and Analysis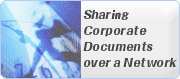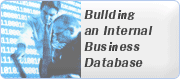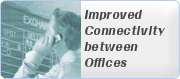 Please contact us for all of your internal business system needs. We can design the perfect system to meet your requirements. At WISE, we are committed to providing solutions customized for our clients.
Major Services
We analyze your business and create a proposal outlining the effects and advantages of a system.
We design the perfect system to match your anticipated usage and available budget.
We design high cost performance systems that are adaptable for future expansion.
System Development
We develop systems with a wide range of technology, focusing primarily on the development of open systems and web applications.
Whether you need a large business system or small application tool, WISE can develop the best system to meet your needs.


Supported platforms

Windows 2000/XP/2003 Server, Mac OS X/Server, UNIX (System/V, BSD), Linux

Supported relational databases

Oracle, MS SQL-Server, PostgreSQL, MySQL

Supported development languages

Perl, PHP, Java, VisualBasic, C/C++, #C.NET, VB.NET, ASP.NET and more

Supported development tools

VisualStudio, Xcode, WebObject, FileMaker, Microsoft Office (Excel, Access) and more